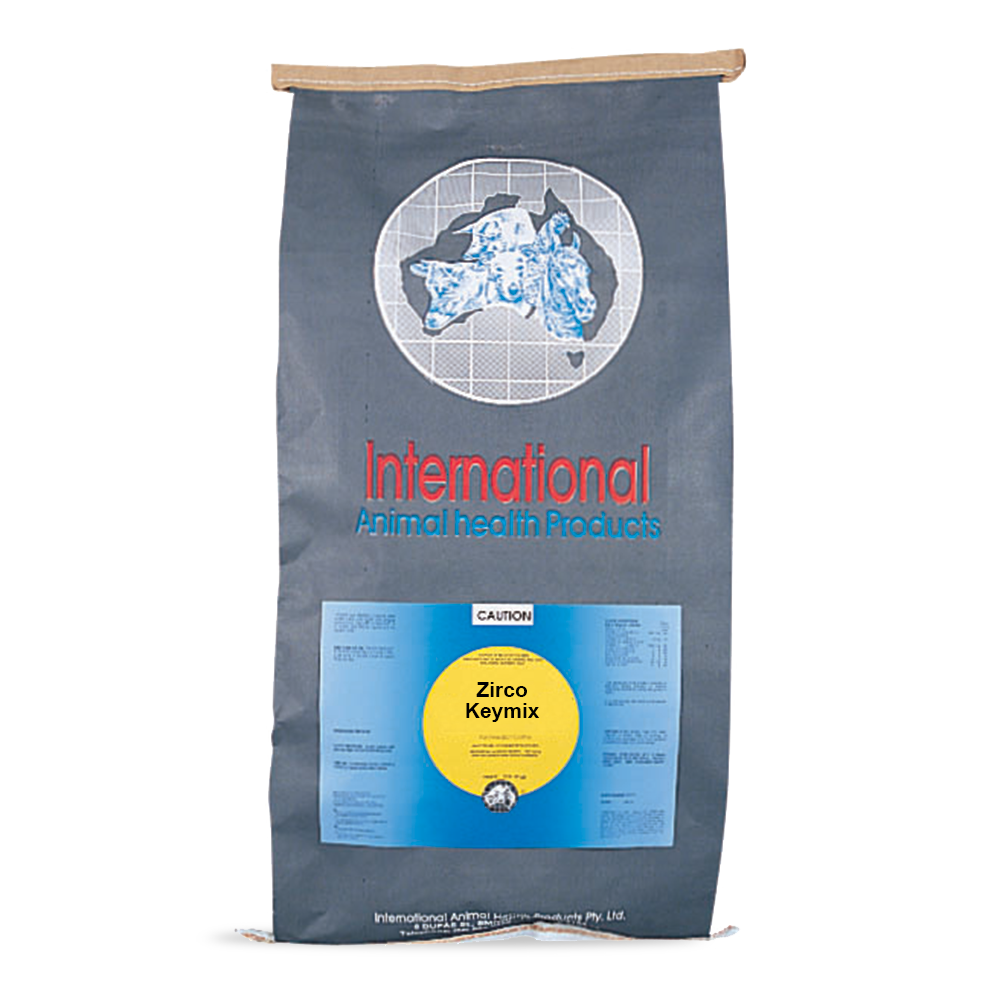 Pig Iron, Zinc, Copper Supplement
Zirco™
Mineral supplement for treatment and prevention of iron, zinc and copper deficiency
A mineral supplement used as an aid in the treatment and prevention of iron, zinc and copper deficiency in suckling pigs
At the recommended dose rate, ZIRCO™ can be used as a major supplement to provide the amount of iron, zinc and copper required by growing piglets.
Pack sizes: 25kg
Available: Australia
Find A Store near you
Zirco™
Active constituents: Each kg contains: IRON 100 g ZINC 80 g COPPER 10 g
It is well known that sow's milk is deficient in iron. Supplementing the sow with extra iron and other trace-minerals after farrowing does not increase their content in the milk. Most newborn animals have sufficient iron to cover the suckling period however, suckling piglets do not have such a reserve of iron, making them very susceptible to anaemia. Deficiency of iron, copper and zinc will always lead to anaemia in piglets.
Downloads:
S.D.S DATASHEET