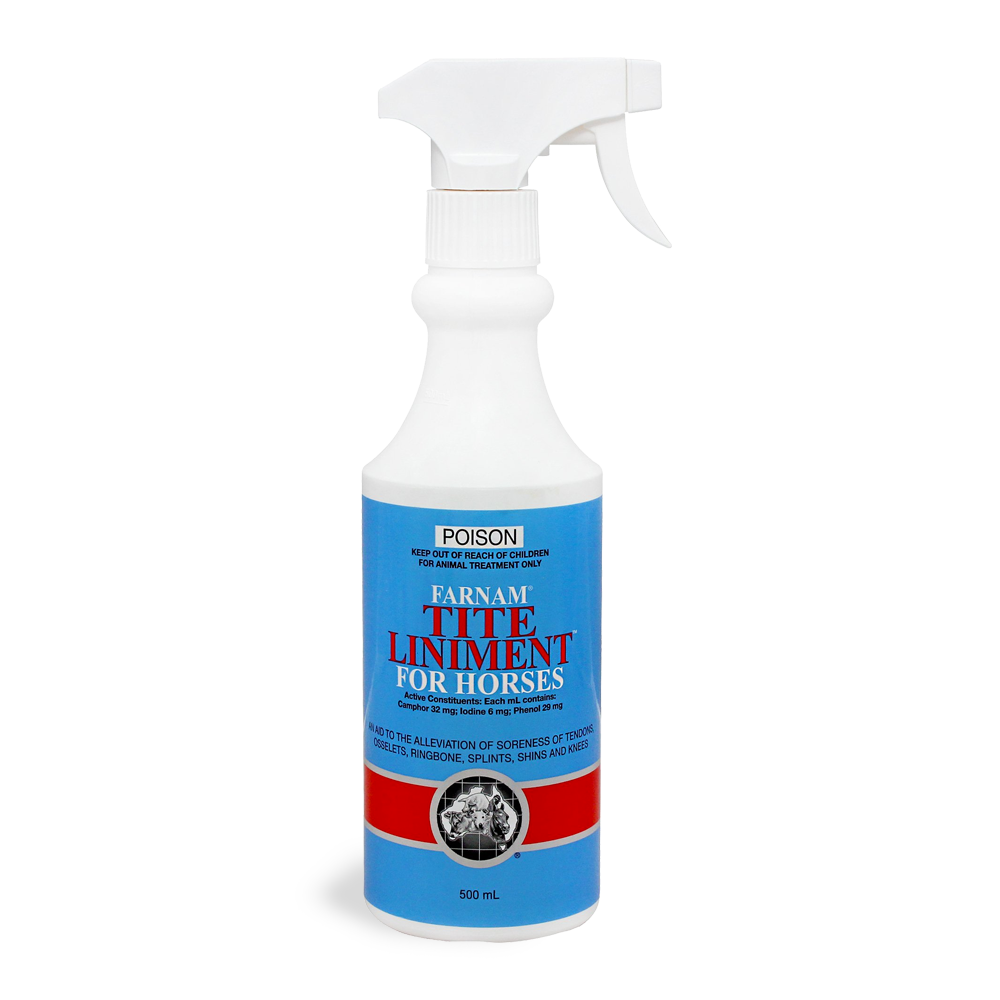 Horse Liniment
Tite Liniment™
Aids in the alleviation of soreness in horses
An aid in the alleviation of soreness of tendons, osselets, ringbone, splints, shins and knees in horses
All active ingredients in TITE LINIMENT™ are proven topical disinfectants (germicides) and antiseptics.
They are effective topically as low grade anaesthetics to reduce discomfort from itching and pruritic skin conditions
Their counterirritant and skin penetrating action stimulates blood circulation, thereby accelerates repair and recovery of stressed and sprained joints, and strained ligament and tendons.
Improved circulation to the shins is valuable in hastening the strengthening of bone as a horse adapts to weight carrying and increased loading at the gallop, and so is helpful in the reduction of shin soreness in young horses.
Pack sizes: 500 mL spray pack
Available: Australia
Find A Store near you
Tite Liniment™
Active constituents: Each mL contains: CAMPHOR 32 mg PHENOL 29 mg IODINE 6 mg
A time honoured preparation that has been traditionally used to alleviate soreness of tendons, joint osselets, ringbone, splints, shins and knees. TITE LINIMENT is a humane and effective alternative to blistering or pin-firing of lower limbs of horses.
Downloads:
S.D.S DATASHEET